Adaptogenic Sex Bites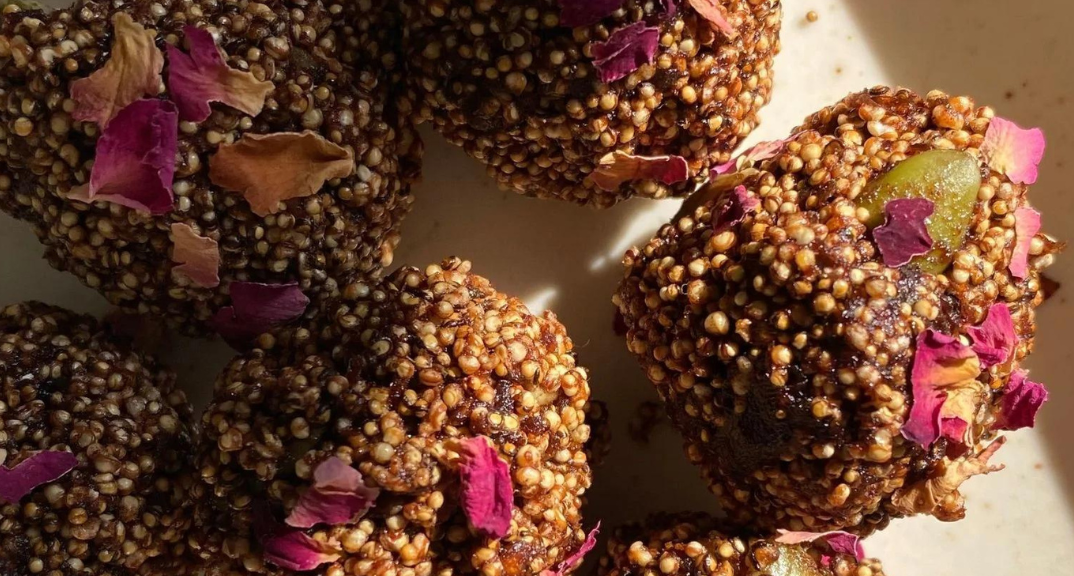 What's not to love about a rich, sweet and decadent treat that has the potential to set your sheets on fire🔥?

This amaranth crunch, which we like to call 'Adaptogenic Sex Bites' features Passion Potion and is a healthy sweet treat that you can whip in a few.
Let's make it together. With a dash of pink Himalayan salt, and a surprise mix of our favorite nuts and seeds - it's sweet, good for you and can satisfy that craving. 
Err. We're still talking about the Adaptogenic Sex Bites, of course. 🤤
Recipe:
Ingredients: 
Popped Amaranth – 1 cup 

2-3 Dates - pitted, added to hot water

2 tsp Cocoa Powder 

3 tsp Coconut Oil 

½ tsp Passion Potion

¼ tsp Himalayan Pink Salt 

Dark Chocolate and Rose - for garnish 


Directions:
Pop the Amaranth on low flame, carefully. 

Blend all the other ingredients till it's in a paste form. 

Mix the Amaranth and the mixture together into balls.

Top with melted chocolate and rose.

Enjoy!
You can also watch the reel to see just how easy it is to make this delicious sexy-time treat! 
 And if you do try out this recipe, remember to tag us @thecosmixway.