The #CosmixFam Shares Its Cosmix Routine and Go-To Tips!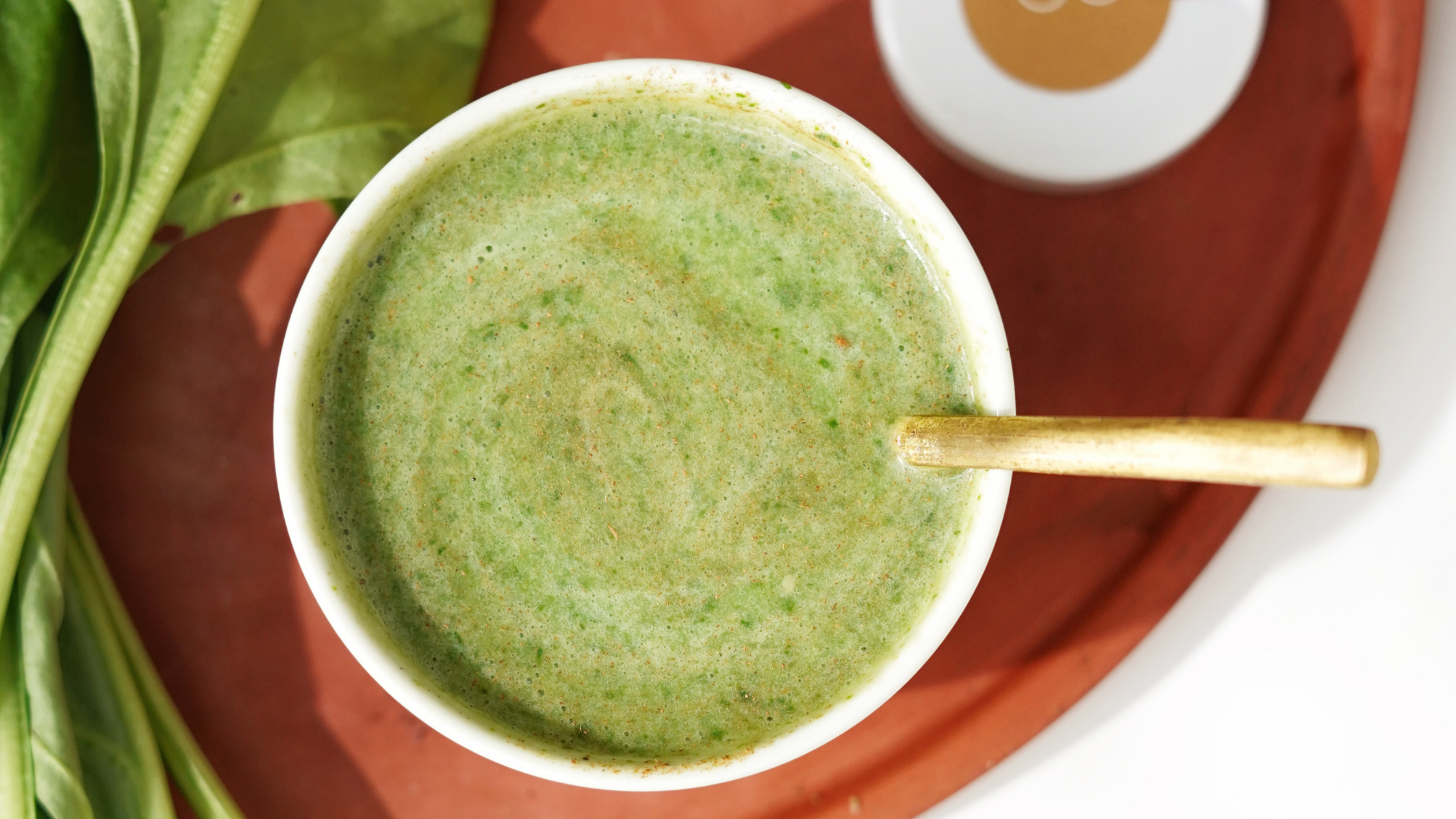 When you become a part of the #CosmixFam, you invariably end up gaining a whole new appreciation for routine. After all, we're all about consistent efforts towards building lifelong healthy habits. Now, what's a community that doesn't share their learnings along the way, and grow together?
And so, we asked some of the most consistent users of Cosmix about their go-to tips, and what they learnt along the way! If you're new, are looking to shake up your game or just want some motivation, we hope these help you!
"I have Cosmix
Feel Good Skin
with beetroot juice every day – as both are great for skin, it works from the inside to give you a healthy glow!
My go-to tip:
Pro tip would be to close the lids properly & to not remove the foil/cover completely. Remove it such that the spoon fits in. This gives extra protection to the mix."
Deepika Joshi (

@desicurly

) says, 
"I know everyone talks about being consistent to see positive results but it's difficult being consistent with a new routine. My tip for being consistent with My Happy Gut mix would be to 'Keep it simple silly'.
My go-to tip:
Start taking it in a plain glass of water right from day one instead of trying to include it in fancy smoothies and pancakes. This is quick, simple, effective and easiest to follow"
"My mornings are for My Happy Gut and Stress Me Not with hot water. Around noon, I like keeping my hair stress at bay with the hair mix, in any fresh juice or smoothie.
And in the evenings, I refill my lost energy with a sprinkle of All Day Energy on some fresh fruits and dry fruits."
"I started with 1 tsp of Healthy Hair mix in warm water every morning. Now I've moved to the Feel Good Skin mix in the same routine!
My go-to tip:
I like to keep it simple so that I don't give myself any excuse to skip it on any day."
"I use the
energy mix
in my juice (apple, carrot, beetroot, orange and gooseberry). My evening snacks are energy balls with the same mix. Finally, at night, I take
Sleep Like a Baby
in my turmeric milk!
My go-to tip
: I make sure I don't use any electronics after having Sleep Like a Baby. In my bedtime routine, I usually do my crochet/knitting project before I sleep and read a few pages of my book."
"I use the Skin, Stress and Sleep mixes – in separate routines, of course. My favourite way of having Cosmix is with curry leaves in buttermilk. You can use it in any of your favourite smoothies as well! 
My go-to tip:
A hack for summers: mix any of your favourite Cosmix in plain water. Add ice cubes and you're good to go."
Neil says,
"I've had a few health issues in the past, which has made my immune system weak. And as an engineer I do work overtime and there's no schedule. The Cosmix
Energy
mix is something that has been very helpful to me.
I have it every morning with just water. And then have my little breakfast. Alternatively, I'll also have it again if I'm exhausted and I have a lot of work to do. It really boosts energy and the energy is very constant for a few hours.
My go-to tip:
I would say a pro tip is to keep the recipe (if you're using one to have your mix with) as simple as possible. The easier the recipe, the faster it gets digested and the faster the mixes work (this is how I think, this doesn't reflect Cosmix or anyone I might be totally wrong!)."
--
...And that's all for now! I hope you find this helpful in kickstarting your #CosmixJourney. To join the community in active discussions and sharing of recipes, tips and learnings, or just general fun, follow us on Instagram!
Have a #CosmixRoutine of your own? Share it in the comments!